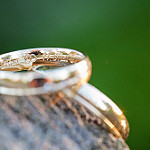 In his book, Union with Christ, Rankin Wilbourne reminds us of a key component of the gospel: our union with Christ. Rankin points out that the phrase "in Christ" is used over 160 times by the Apostle Paul. As Christians, Christ is in us and we are in Christ. Our union with Christ means that we partake in Christ's death and resurrection. In Christ, we have died to our sinful nature and our lives are now hidden with Christ on high (). Our risen Savior is in us and is our hope of glory ().
This is why Christians can have unity, despite each member being unique. Christ is our head and we are His body. We are one in Christ (). If you are in Christ and Christ is in you, we are more alike than we realize, despite our differences in social class, sex, skin color, nationality, or age. When one member of the body of Christ aches, we all ache (). The weaker parts of our body are needed just as much as the "stronger" parts, for we are part of the same body. Your well-being is integral to my growth and maturity.
This is why racism, prejudice, and persecution bother me deeply, because when my brother or sister is attacked or is hurting, I am wounded and ache as well.
Consider this example. Look at Jesus' words of rebuke to Paul (when he was still known as Saul), when he had set out to persecute and destroy Christians. Saul was raging and plotting against the body of Christ, the church, before his encounter with Jesus. His experience with God's holiness was a life altering experience. He was blinded by a light from heaven, and heard Jesus' voice, "Saul, Saul, why are you persecuting me?" (.)
Consider the implications of this. When someone wrongs a Christian, it is Jesus himself who is being wronged. If you are a Christian, you are united to Christ and Jesus is your very own advocate. When someone sins against you, they are sinning against the living God! God takes notice and will have his judgment and vindication.
The greatest demonstration of God's love was on the cross. Jesus, our great high priest went to the cross to take up our cause against the penalty and power of sin. But Jesus still continues in his advocacy for our cause. After his death and resurrection, he ascended into the heavens where he lives to intercede for us (). And one day, we will be made perfect and sin will be no more.
And so advocacy has become a part of my calling.  I can be an advocate for others, knowing that advocating for justice, mercy, and unity are dear to God's heart (, ). In the church, union with Christ gives us hope for unity and fellowship with one another.
Our good works will show whether we have been truly united with Christ. In the final judgment, when before Jesus Christ all the nations will be gathered, the sheep will be separated from the goats based on their demonstration of love to the vulnerable and needy. Specifically, those who looked out for the hungry, strangers, and needy will inherit the kingdom.
Then the righteous will answer him, saying, 'Lord, when did we see you hungry and feed you, or thirsty and give you drink? 38 And when did we see you a stranger and welcome you, or naked and clothe you? 39 And when did we see you sick or in prison and visit you?' 40 And the King will answer them, 'Truly, I say to you, as you did it to one of the least of these my brothers, you did it to me.' –  ()
There you have it again. Union with Christ. Whatever you do for the least of these, you did for Jesus.
Revel in the love of Christ for you and your union with him.  Nothing can separate you from the love of Christ. The love that the Father has for his Son Jesus, he also has for you ().
16 that according to the riches of his glory he may grant you to be strengthened with power through his Spirit in your inner being, 17 so that Christ may dwell in your hearts through faith—that you, being rooted and grounded in love, 18 may have strength to comprehend with all the saints what is the breadth and length and height and depth,19 and to know the love of Christ that surpasses knowledge, that you may be filled with all the fullness of God. –
May the love of Christ for you serve as a foundation for your love of others. And may Christ's love for you and your union in Christ make you a better advocate for love, justice, and Christian unity.
I have been crucified with Christ. It is no longer I who live, but Christ who lives in me. And the life I now live in the flesh I live by faith in the Son of God, who loved me and gave himself for me.-
photo credit: Fotasca wedding rings via photopin (license)
3 For you have died, and your life is hidden with Christ in God. (
27 To them God chose to make known how great among the Gentiles are the riches of the glory of this mystery, which is Christ in you, the hope of glory. (ESV)
26 for in Christ Jesus you are all sons of God, through faith. 27 For as many of you as were baptized into Christ have put on Christ. 28 There is neither Jew nor Greek, there is neither slave nor free, there is no male and female, for you are all one in Christ Jesus. 29 And if you are Christ's, then you are Abraham's offspring, heirs according to promise. (ESV)
26 If one member suffers, all suffer together; if one member is honored, all rejoice together. (ESV)
4 And falling to the ground he heard a voice saying to him, "Saul, Saul, why are you persecuting me?" 5 And he said, "Who are you, Lord?" And he said, "I am Jesus, whom you are persecuting. (ESV)
25 Consequently, he is able to save to the uttermost those who draw near to God through him, since he always lives to make intercession for them. (ESV)
8 He has told you, O man, what is good;
and what does the Lord require of you
but to do justice, and to love kindness,
and to walk humbly with your God? (ESV)
22 The glory that you have given me I have given to them, that they may be one even as we are one, (ESV)
31 "When the Son of Man comes in his glory, and all the angels with him, then he will sit on his glorious throne. 32 Before him will be gathered all the nations, and he will separate people one from another as a shepherd separates the sheep from the goats. 33 And he will place the sheep on his right, but the goats on the left. 34 Then the King will say to those on his right, 'Come, you who are blessed by my Father, inherit the kingdom prepared for you from the foundation of the world. 35 For I was hungry and you gave me food, I was thirsty and you gave me drink, I was a stranger and you welcomed me, 36 I was naked and you clothed me, I was sick and you visited me, I was in prison and you came to me.' 37 Then the righteous will answer him, saying, 'Lord, when did we see you hungry and feed you, or thirsty and give you drink? 38 And when did we see you a stranger and welcome you, or naked and clothe you? 39 And when did we see you sick or in prison and visit you?' 40 And the King will answer them, 'Truly, I say to you, as you did it to one of the least of these my brothers, you did it to me.'
41 "Then he will say to those on his left, 'Depart from me, you cursed, into the eternal fire prepared for the devil and his angels. 42 For I was hungry and you gave me no food, I was thirsty and you gave me no drink, 43 I was a stranger and you did not welcome me, naked and you did not clothe me, sick and in prison and you did not visit me.' 44 Then they also will answer, saying, 'Lord, when did we see you hungry or thirsty or a stranger or naked or sick or in prison, and did not minister to you?' 45 Then he will answer them, saying, 'Truly, I say to you, as you did not do it to one of the least of these, you did not do it to me.' 46 And these will go away into eternal punishment, but the righteous into eternal life." (ESV)
26 I made known to them your name, and I will continue to make it known, that the love with which you have loved me may be in them, and I in them." (ESV)
16 that according to the riches of his glory he may grant you to be strengthened with power through his Spirit in your inner being, 17 so that Christ may dwell in your hearts through faith—that you, being rooted and grounded in love, 18 may have strength to comprehend with all the saints what is the breadth and length and height and depth, 19 and to know the love of Christ that surpasses knowledge, that you may be filled with all the fullness of God. (ESV)
20 I have been crucified with Christ. It is no longer I who live, but Christ who lives in me. And the life I now live in the flesh I live by faith in the Son of God, who loved me and gave himself for me. (ESV)